Team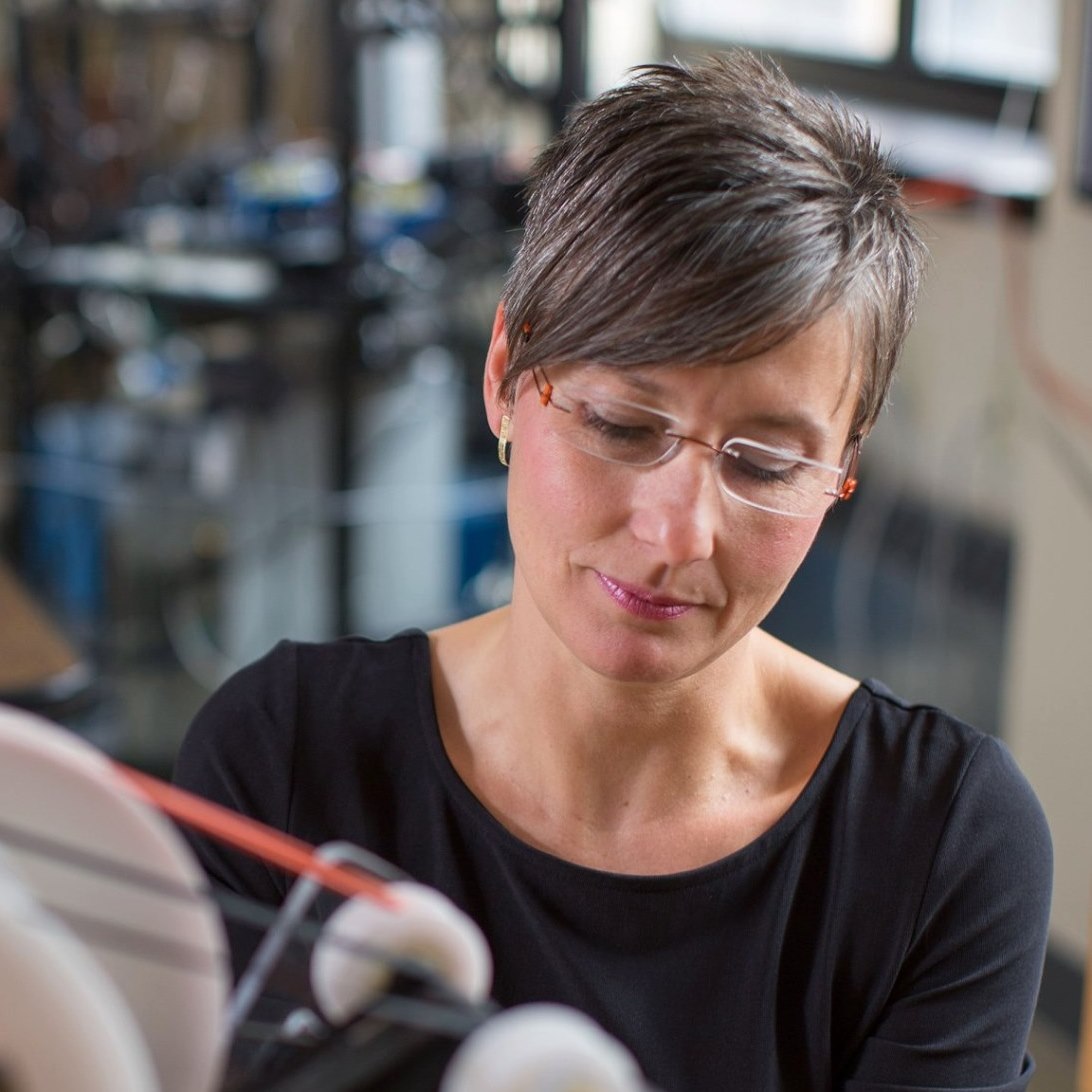 Sheila Schindler-Ivens, PT, PhD
Dr. Schindler-Ivens started The Evidence Workshop to help clinicians integrate research evidence into patient care. She loves reading and interpreting research, and she believes that everyone can be a good consumer of the literature. She stresses a nuanced approach because all evidence is limited; yet a great deal of it is helpful. Optimal patient care demands a balanced understanding of the strengths and limitations of all types of evidence.

Sheila is an associate professor at Marquette University. She teaches evidence-based practice and directs a research program in stroke recovery. She is the recipient of the Edward Carroll Teaching Excellence Award and has published numerous peer reviewed articles. Her scholarship has been funded by several agencies, including the National Institutes of Health, American Heart Association, and Foundation for Physical Therapy Research. She lives in Shorewood, WI with her husband and two sons and enjoys running, swimming, and sleeping in.

Faculty WebsitePublications laboratory
Contributors
Research Assistants
An exceptional team of research assistants (RAs) make our work possible. Our RAs organize searches in PubMed, screen articles, create evidence summaries, and fact check content. Most are physical therapy students at Marquette University. All are talented, hardworking, and inspired to excel.
Anna Schuster

Anna is a physical therapy student at Marquette who joined our team in the fall of 2020. Her interest in both movement and computer programming makes her a unique asset to the team. She has contributed to the maintenance and update of our website and has created and monitored our social media presence. Her goal is to promote the understanding and accessibility of the work that we do. In the lab, Anna has assisted with the processing of data and the onboarding process of new participants for Dr. Schindler-Ivens' Multiple Control Scheme study. She hopes that this research will lead to a novel training technique to help patients recover from stroke and the Evidence Workshop is a good source to share the findings.
Clinicians
An interdisciplinary group of clinical colleagues keep us focused on what's most important - the patients we serve. Clinical collaborators help us select high priority topics likely to impact practice. They remind us to keep our message short and to the point. They share challenges to evidence translation so we can develop realistic solutions for front-line care.
Jeffrey Wilkens, PT, DPT, OCS
Mary A. Cimrmancic, DDS
Susana Arciga, PT, OCS, CFMT
Yasser Khaled, BDS, MDSc, MMSc
Albojay Deacon, PT, DPT, OCS
Alumni
Since our inception, capable students from Marquette University have advanced the goals of The Evidence Workshop. Our alumni include graduates working in healthcare, design, and other leading professions.
Michael Carpenter
Neerali D. Patel

Gillian Scanlon

As a physical therapy student at Marquette, Gillian helped launch The Evidence Workshop. She spearheaded our first project on temporomandibular dysfunction (TMD). Working with the Marquette Physical Therapy Clinic, she identified a clinically meaningful topic, organized searches, and interpreted the enormous body of literature on TMD. Gillian created the early drafts of our first evidence summaries. She also coauthored our first peer-reviewed abstract on evidence translation, which was presented at CoHSTAR's inaugural Implementation Science Institute. She joined the Evidence Workshop to help clinicians use research in real-time for clinical decision making.

Lucy Roudebush

When Lucy joined our team as a physical therapy student, she quickly became a major contributor to our temporomandibular dysfunction (TMD) project. She worked closely with Marquette's School of Dentistry and Physical Therapy Clinic to examine the evidence manual therapy for TMD. This work led to the publication of our first clinician- and patient-friendly evidence summary. It also led to authorship on a scholarly abstract. Enjoying the creative aspects of her work, Lucy helped us develop our website. She strives to make all our content approachable because she believes bench-to-bedside knowledge translation should be fun.